Tibor Lukács, PhD
Head of the International Research Team
Tibor joined Family Tree in 2022. As Head of the International Research Team co-ordinates team communication and co-operation, as his colleagues do research in the archives and data bases of the world from different and distant European locations.
He started his career as a researching historian, then was lecturing and managing communications, skills development and executive consultancy. He makes good use of these experiences in his support for an effective team work and constant renewal.
For his degrees he studied also in Moscow and Oxford, speaks English and Russian fluently.

FAMILY TREE LTD. – CSALÁDFA KFT.
International Probate Research Bureau
Co-founder of Hungarian Heir Search Association
(Családfa Kft. is registered under number 01 09 673 772 in the Court of Registration, Budapest)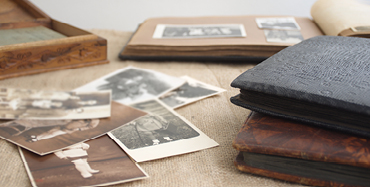 Our Office:
Bécsi út 83, Budapest, Hungary 1036
Mailing Addresse:
1301 Budapest, Pf. 72.
Phone:
(+36 1) 453 7020
E-mail:
probate@familytree.hu
Web:
www.familytree.hu